DESTINATIONS
Izmir
Meet Izmir, a city included in the "Top 10 cities to live in" list.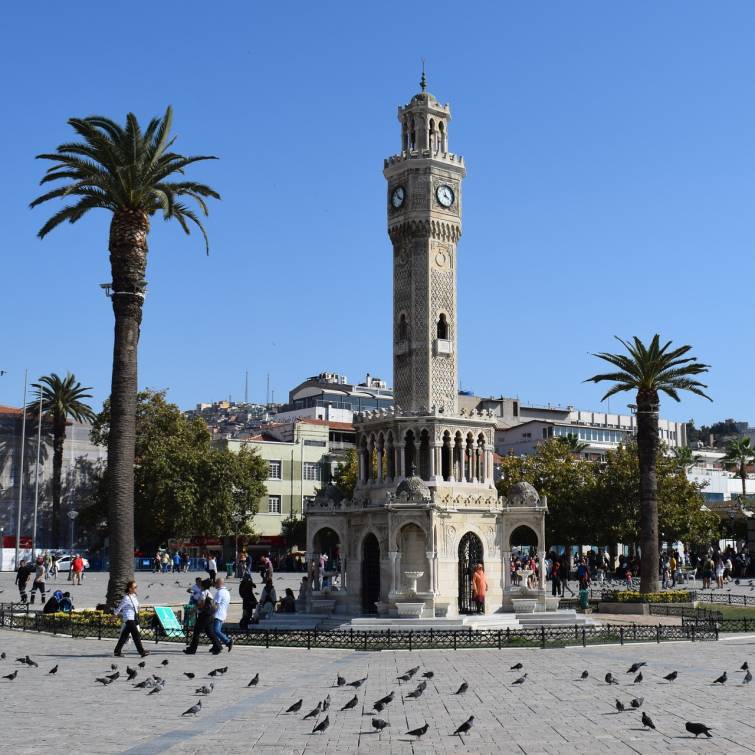 Izmir is the 3rd largest city in Turkey, and one of the best cities to live in according to The World Tourism Organisation. 
This beautiful city is situated in the western part of Turkey, i.e. the eastern Mediterranean.
Even though we currently aren't able to travel, we can still make reservations, daydream and welcome autumn fully ready for our trip.  
If you're visiting Izmir, don't forget the Izmir Saat Kulesi, a clock tower built in 1901, representing a gift from the Germans, 25m tall and surrounded by 4 fountains. 
While planning to visit Turkey, be sure not to miss out on new Carwiz vehicles along a seafront avenue, reminiscent of some of the world's other metropolises.
Victor Hugo himself spoke of the enchanting beauty of Izmir: "Izmir is a princess with a very nice little hat" 
If you want to visit the "princess with a very nice little hat", book your car today at discounted prices and wait for autumn prepared.